15-Minute New England Clam Chowder
The New England Clam Chowder is a continental pot soup that is amazingly delicious and savory. The bacon adds a smoky taste to the soup. This pot soup will let you enjoy the pure flavor of clams.
Source: https://www.hippressurecooking.com/15-minute-new-england-clam-chowder/
Butternut Squash Soup
Butternut Squash Soup is heavenly and smooth soup seasoned with nutmeg and ginger for cool winter evenings or as a starter for your Christmas dinner.
Source: http://www.drkarenslee.com/butternut-squash-soup-instant-pot-recipe/
Instant Pot Chicken & Lentil Soup
This Chicken and Lentil Soup is a nourishing meal that can be prepared in few minutes using a pressure cooker. It will fill you up and provide strength and nutrition you need for the day.
Source: http://www.skinnytaste.com/instant-pot-pressure-cooker-chicken-and/
Chicken Tortilla Soup
Have some leftover chicken? You can easily make a Chicken Tortilla Soup which is loaded with essential nutrients. To add more flavor you can layer it with cheddar cheese and kernel corns.
Source: http://flavorrd.com/2014/03/chicken-tortilla-soup/
Low-Carb, Keto Chicken Noodle Soup (Paleo, Keto + Grain-free)
Are you counting your calories? This Low-Carb Chicken Noodle Soup will not only fill you up but also warm up your body on a cold snowy day.
Source: https://www.healthfulpursuit.com/2015/10/low-carb-chicken-noodle-soup-paleo-keto-grain-free/
Panera's Copycat Broccoli & Cheddar Instant Pot Soup
This soup is perfect for quick meals or as an appetizer for your favorite dishes. You can add extra cheese, veggies, garlic, green onions, sour cream, and a little nutmeg to garnish it.
Source: http://www.adventuresofanurse.com/2016/12/29/paneras-copycat-broccoli-cheddar-instant-pot-soup/
Instant Pot Minestrone Soup
The instant pot Minestrone Soup is made from white kidney beans and quinoa pasta. It is made from real food ingredients and quinoa pasta is used to make it gluten free.
Source: http://dontmesswithmama.com/instant-pot-minestrone-soup-gluten-free-real-food
Instant Pot 40-Clove Garlic Chicken Soup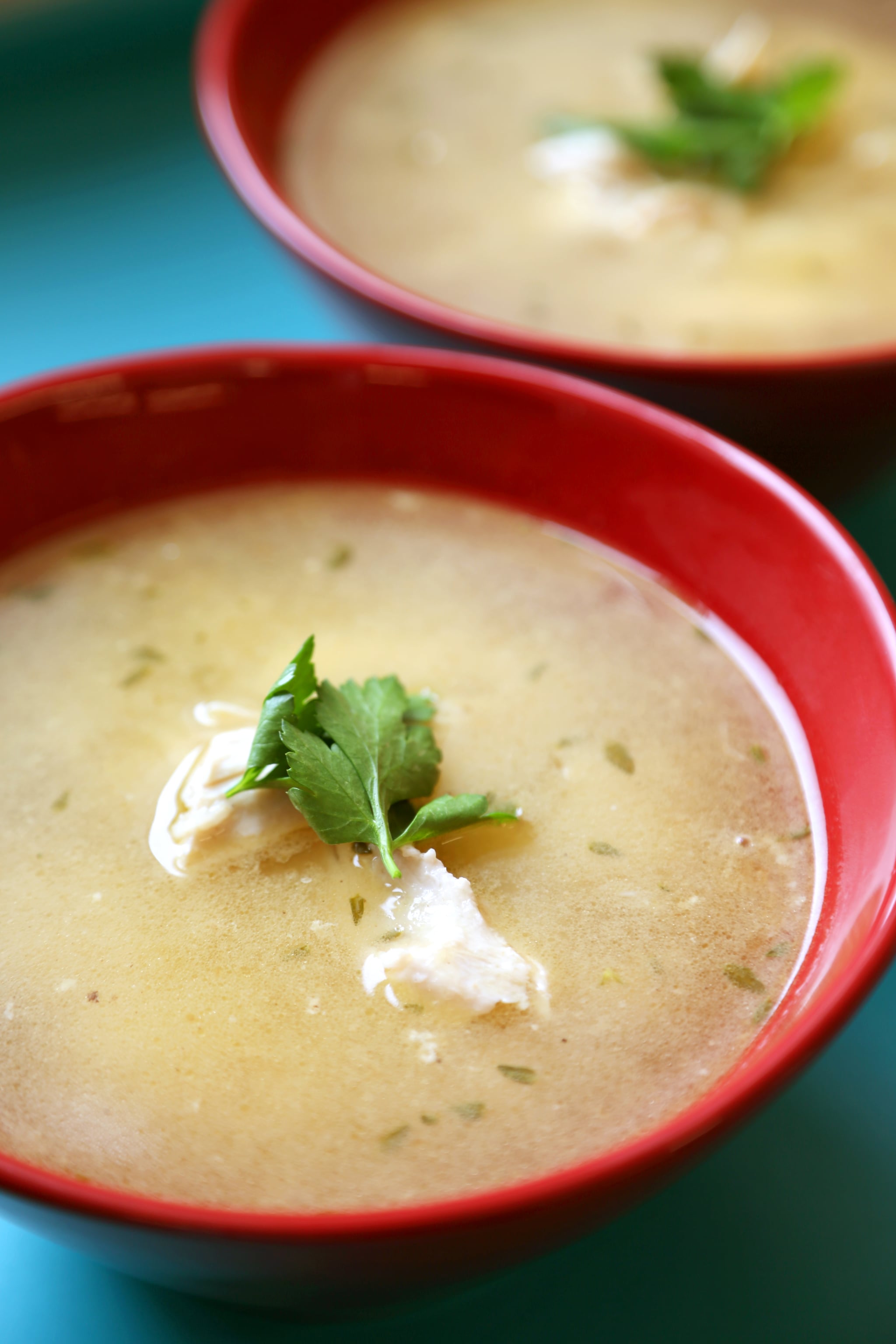 The instant pot 40-Clove Garlic Chicken Soup is all about health and nutrition. Just sprinkle the chicken with cayenne and paprika while you cook it.
Source: http://www.popsugar.com/food/Easy-Chicken-Soup-Instant-Pot-43097412
3-Minute Bacon Potato Cauliflower Leek Instant Pot Soup
This super creamy and savory soup is sure to make your taste buds dance. Garnish it with shallots and crispy bacon and serve it warm to slurp it up.
Source: https://thecuriouscoconut.com/blog/3-minute-bacon-potato-cauliflower-leek-instant-pot-soup-paleo-aip-option
Instant Pot Vegetable Soup
To slurp the delicious instant pot Vegetable Soup, use frozen veggies and garnish with oregano and thyme. Enjoy the healthy and aromatic veggies soup.
Source: http://www.cookincanuck.com/2017/01/instant-pot-vegetable-soup/